Sports / Spine / Manual Physical Therapy
Providing quality, evidence-based, individualized physical therapy care that empowers you to thrive with optimal health.
Thrive Physical Therapy's mission is to provide quality, evidence-based, individualized physical therapy care that empowers you to thrive with optimal health. Optimal health is more than resolving pain; it is also enjoying and thriving in the activities that are most important to YOU.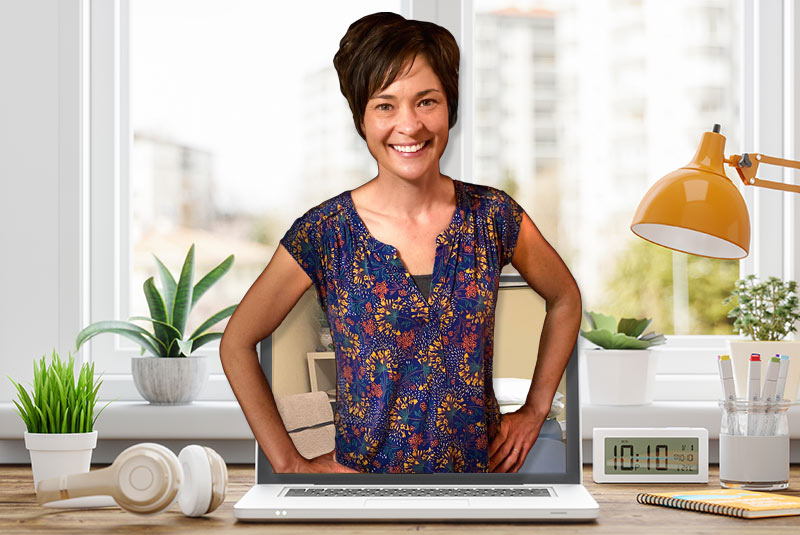 Virtual Physical Therapy
I can treat most issues using Telehealth the same way I would treat an in-person visit. The exception, of course, would be hands-on work. You can now see me from anywhere without having to come to the office.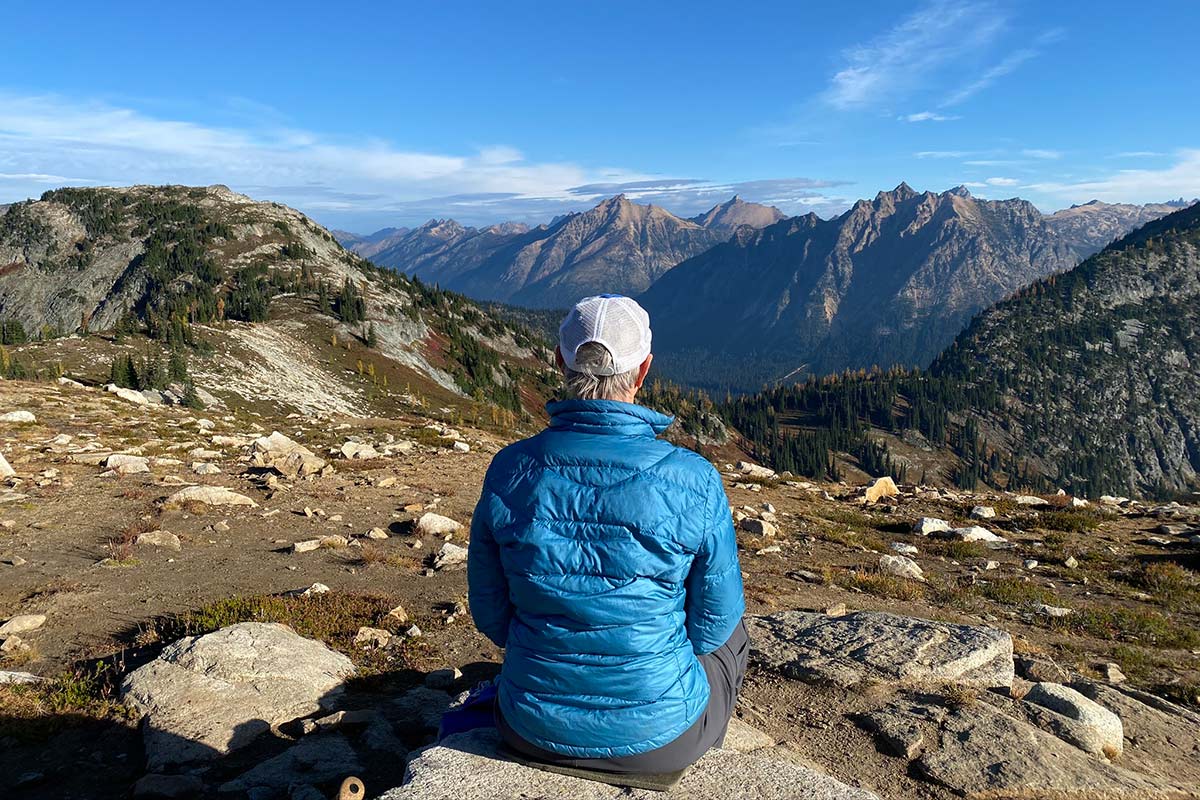 Sports & Recreation Therapy
Activities & Sports – Tailored to each individual's needs and goals.
Sports rehabilitation, functional training, and flexibility exercises.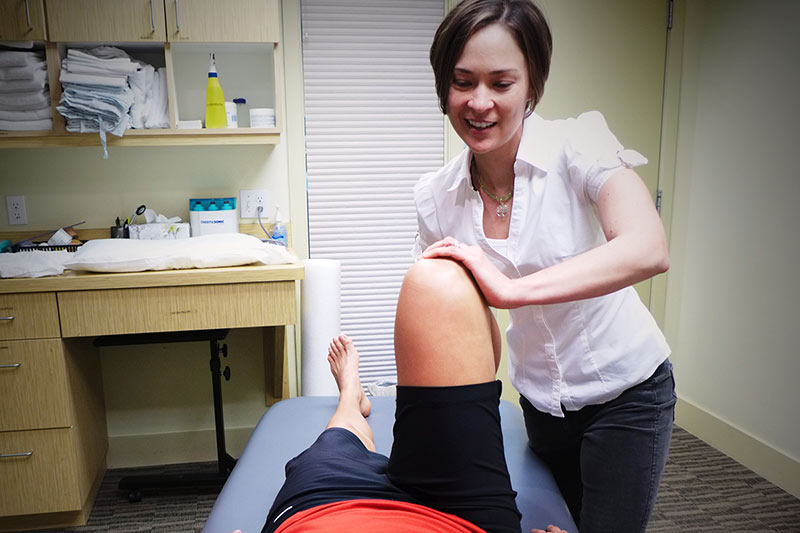 Rehabilitation Therapy
Restoring optimal function, including:
Work related injuries
Orthopedic Injuries
Tendinitis/tendinosis, arthritis/joint pain.
Restoring Optimal Function
Mari O'Neill, PT, COMT is a level IV Certified Orthopedic Manual Therapist. This is the highest certification through the North American Institute of Orthopedic Manual Therapy. This advanced manual therapy training requires first passing level III certified manual physical therapy written and practical examinations followed by a level IV certification examination. Advanced Manual Therapy is a highly effective form of hands-on treatment to assist in your mobility and function.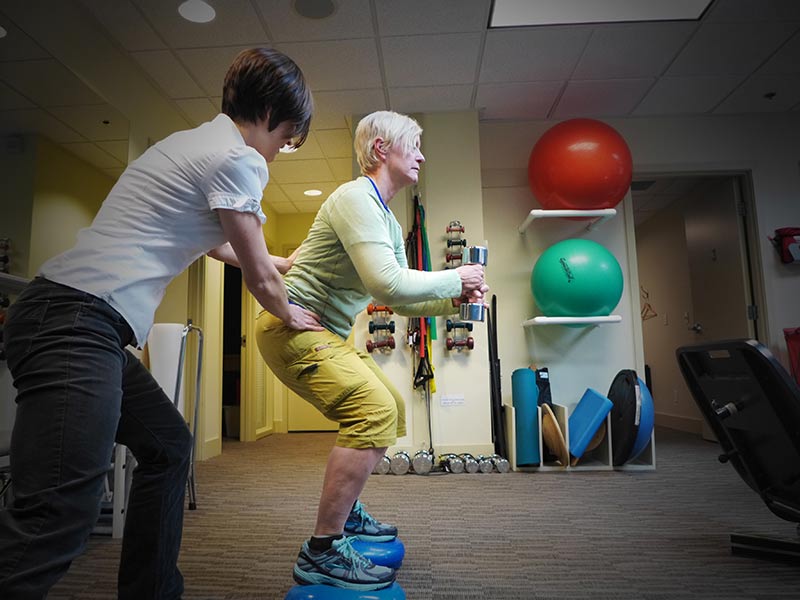 My Treatment Philosophy
I look at the whole person and to provide an integrative approach through a variety of services. Please see the Specialties tab for a comprehensive list of services.
Manual therapy or skilled soft tissue and joint mobilizations.
Sports rehab, functional strength, endurance, flexibility, and coaching.
Core/Pilates-based rehabilitation and conditioning exercises.
Balance and proprioception training.
Body Mechanics and Ergonomics.
Orthopedic injuries, pre and post-surgical rehabilitation, and motor vehicle collisions.
Education that empowers your body to Thrive.
Get Started
My husband I have been going to Mari for years for our various aches and pains, and we are so thrilled to have found her. We're both very impressed with her thoroughness and her ability to quickly discover what's not right, and then to work with us til we're healed. Mari is smart and skilled and caring…what a gem!
Mari has consistently provided informed, excellent treatment, always with sincere support and good humor. She is highly trained, extremely insightful, an excellent communicator, and she genuinely cares. Each time I have come to Mari with an injury, she has identified the reason, provided relief right away, and sent me home with a plan that worked.
I couldn't lift my right arm at all. Mari immediately impressed me with her knowledge, kindness, professionalism and, most of all, patience. She made sure my therapy regimen (both with her and the detailed at-home plan she put together) moved me forward at just the right pace, and she encouraged and monitored me every step of the way. I'm happy to say my shoulder and arm are now 100 percent.
Mari is an excellent, perceptive and effective physical therapist whose new business is sure to exceed. If you need quality PT, I recommend Mari at Thrive Physical Therapy Seattle
Clinic Location
9518 Roosevelt Way NE
Seattle, WA  98115
Hours
M and Th 11-7 pm,
T, W, and F 7:30-4 PM.  Closed Sunday.  Ocassional Saturdays upon request.