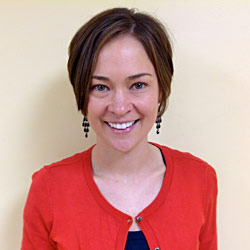 Mari O'Neill, PT, COMT
Thrive Physical Therapy Mission:
To provide quality, evidence-based, individualized physical therapy care that empowers you to thrive at your optimal potential.
Who do I treat?
I treat a diverse population of people and ages from adults to children 8 years and older.
What do I treat?
Sports Injuries
Motor Vehicle Accidents
Pre and Post Operative Procedures
Headaches from the neck
Orthopedic injuries to bones, tendons, muscles, ligaments and fascia for all areas of the body.  Some examples:

Joint pain and Arthritis
Tendonitis and Tendinosis.
Muscle and Ligament strains/tears
Fascia issues  (examples: ITB syndrome, plantar fasciitis).
Spine; low back, neck, thoracic spine, sacroiliac, Atlas-Axis, Atlanto-occipital joints.

Work Injuries
Repetitive Stress Injuries
Nerve tension issues including Thoracic Outlet Syndrome
Dizziness and Vertigo
Chronic pain
Pre and Post Partum Dysfunction
My Philosophy
Each patient is individual, unique and responds differently.  Rehabilitation at Thrive Physical Therapy (TPT)  is tailored to each patient's needs and goals, and to how the body responds.
I believe education empowers you to help your body Thrive again.  When you understand your injury, it helps your healing process.  It also helps you follow the recommended movement, posture, strengthening and conditioning therapies so you can recover quicker and see long term results.  Optimal health is more than resolving pain; it is also enjoying and thriving in the activities that are most important to YOU.
Evaluation and Treatments
Initially, I will perform a thorough evaluation looking at the body as a whole.  I will look at the specific area(s) and assess other regions that contribute to the dysfunction.  My aim is to restore optimal function, and to do that I treat the whole person.
Physical therapy care and treatments may include:
Manual therapy (highly skilled soft tissue and joint mobilization techniques)
Therapeutic exercise
Gait assessment
Motor control training
Balance and Proprioception
Core-stabilization training and may include Pilates based strengthening
Flexibility
Goals:
To get you back to optimal function.
To prevent re-occurrences.
To give you the tools to stay healthy so that you can get back to a life of thriving again.
My personal interests include long distance running, hiking/mountaineering, triathlons, Cross-country skiing, soccer, food/wine, traveling, and would love to learn to play the guitar better.
I enjoy working with a diverse population and helping others reach their functional goals, from being able to work at your desk, lift your kids, be a weekend warrior and/or play a high level sport.  "Life is short, we have one body, let's use it to its fullest potential".
Education
Bachelor of Science from University of Washington in Zoology 1995
Bachelor of Science from University of Washington in Physical Therapy 2000
NAIOMT Certified Manual Physical Therapist (CMPT) 2008
NAIOMT Certified Orthopedic Manual Therapist (COMT) 2015
Certified Ergonomic Assessment Specialist from Back School Atlanta 2011
Professional Memberships
American Physical Therapy Association member
Physical Therapy Association of Washington member